Partnership fire fighting systems
Partnership fire fighting systems
PARTNERSHIP FIRE FIGHTING SYSTEMS
SV Sistemi di Sicurezza ha intrapreso rapporti di collaborazione con i maggiori produttori di calibro mondiale di sistemi e servizi in ambito antincendio, Discipline di Ingegneria dedicate ai sistemi, Centrali modulari antincendio certificate e personalizzate in base al progetto, varie tipologie di sistemi fire fighting per applicazioni meccaniche systems.
---
Valvitalia -Gruppo Eusebi, leader a livello mondiale e partership di SV sistemi di sicurezza, offriamo a tutti i clienti  la produzione e fornitura e collaudo di sistemi fire fighting e fornitura di centrali antincendio EXFIRE360 progettate e costruite in Italia, per dare al nostro cliente la garanzia e la funzionalità dei sistemi integrati inteliggenti e certificati.
---
D'Appolonia SpA è il braccio operativo del RINA, sigla un accordo con SV sistemi di sicurezza per servizi di ingegneria antincendio mirati a sistemi OIL GAS/INDUSTRIALI, potendo offrire ai propri clienti consulenza, progettazione, direzione lavori e il controllo, studi speciali e la garanzia della funzionalità. D'Appolonia, originariamente fondata nel 1956, si è unito il RINA nel 2011. Recentemente la nostra capacità, il personale e l'esperienza sono stati aumentati dalla fusione C.Engineering, Projenia e parte del RINA Services, rendendo l'azienda leader di mercato. D'Appolonia è un team di ingegneri, consulenti, progettisti, progettisti e specialisti di supporto clienti pubblici e privati dal concetto di disattivazione, attraverso la consulenza, la progettazione, la gestione, il funzionamento e la manutenzione.
---
Det-Tronics sigla un accordo con SV sistemi di sicurezza per la distribuzione in Italia dei prodotti Det Tronics per dare un servizio completo al cliente finale in  merito alla rilevazione Fiamma e Gas.
La sede di Det-Tronics si trova a Minneapolis, Stati Uniti d'America, dove la fiamma, gas, prodotti di mitigazione e sistemi sono progettati, costruiti e testati per installazioni in tutto il mondo OIL GAS. Integrata nel gruppo UTC (Aerospaziale) ad oggi è una delle principali aziende in merito alla sicurezza MONDIALE. SISTEMI DI SICUREZZA
Our most important national customers are: Eusebi-Silvani-Ansaldo, Eni, Snam, Marcegaglia, Selex, and many others. We have also lots of foreign customers, mainly from: Germany, Netherlands, Spain, Turkey, Jordan, Taiwan, Algeria, Egypt, Korea, Dominican Republic, Nigeria, Angola, Saudi Arabia, Kuwait, Kazakhstan, Russia, Mexico and Japan.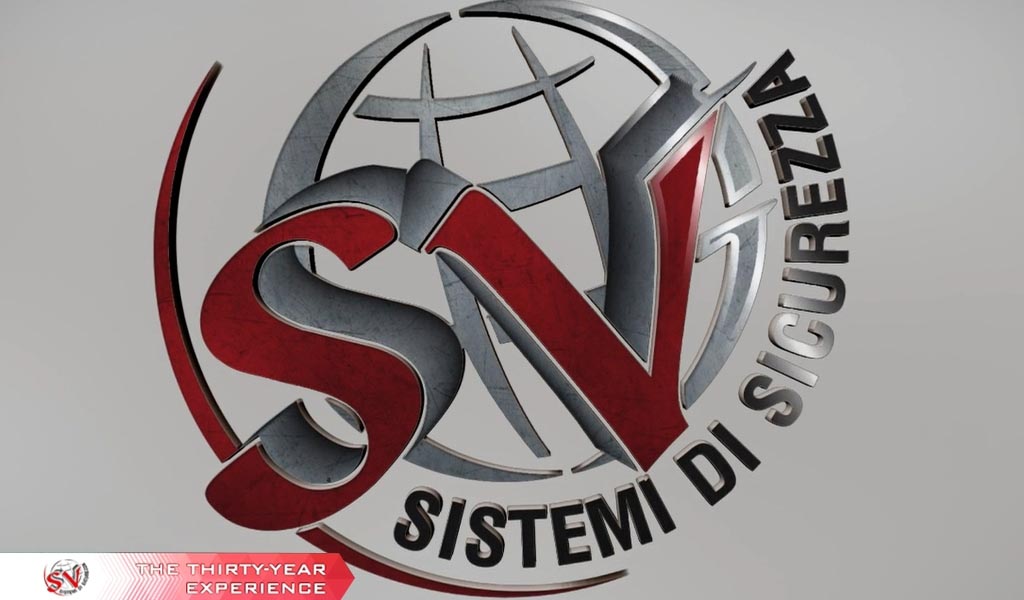 SV is the manufacturer of EXFIRE360 control panel.
We provide technologically advanced solutions for the control of fire & gas detection and extinguishing systems. With a thirty-year experience in the protection of oil & gas systems, we are one of the main competitor in the national and international markets.
In 2010 the innovative EXFIRE360 panel was developed. The original specifications of the panel for its construction were revised and written after a long experience in national and international projects, based also on the competence gained on several panels. This has allowed to develop a control panel dedicated to both fire & gas alarm and fire fighting.
Professionalism and integrity, investment in skills and training, protection of health, safety and environment: these are SV sistemi di sicurezza key values
D'Appolonia, originally established in 1956, joined RINA in 2011. Recently our capabilities, staff and experience have been increased by merging C.Engineering, Projenia and part of RINA SERVICES, making the company a market leader.
D'Appolonia is a team of engineers, consultants, designers, planners and specialists supporting public and private clients from concept to decommissioning, through consultancy, design, management, operation and maintenance.
Our company operates in the markets of Energy, Transport and Infrastructures, Industry and Investor Support. We provide a wide range of services such as feasibility and specialized studies, design, project management, site engineering and operability assurance management. Partnership fire fighting systems
Professionalism and integrity, investment in skills and training, protection of health, safety and environment: these are D'Appolonia's key values

DET-TRONICS
Det-Tronics è il leader globale nei sistemi del fuoco e del gas per la sicurezza, fornisce rilevamento per sistemi  fiamma e gas di rilevamento  per processi ad alto rischio industriali. L'azienda progetta, costruisce, prodotti fiamma e gas di sicurezza che vanno dai pannelli tradizionali a sistemi indirizzabili fault-tolerant che sono certificati a livello globale. Det-Tronics è una parte di UTC Climate, Controls & Security, una unità di United Technologies Corp., leader nella fornitura alle industrie sistemi aerospaziali e di costruzione in tutto il mondo.